Monday January 15th, 2018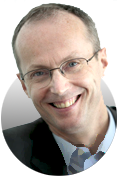 First of all, on behalf of the entire team, I would like to present our best wishes for happiness and success in 2018.
Thank you for your trust and loyalty which once again have allowed us to achieve a great 2017 and a promising start to 2018 which we have launched under the banner of innovation with: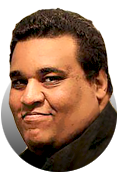 The arrival of Ludovic Bostral in our team as Director of Innovation.
Prior to Pixagility, Ludovic helped set up OTT services such as M6 Replay and Molotov.tv and co-founded Afrostream, an SVOD platform dedicated to African series and cinema, of which he was also the CTO.

In addition to R&D, Ludovic will lead Pixagility's VOD & Replay TV activities and the development of OTT services.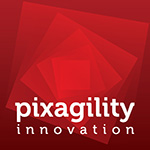 The launch of Pixagility Innovation, a Pixagility subsidiary dedicated to innovation.
Pixagility Innovation brings together in a single, dedicated organisation all the technical and human resources that Pixagility dedicates to Research and Development to better anticipate your needs and take into account the latest technological innovations.

As a starting point, Pixagility Innovation will provide a new look at the following services:
Live events coverage under difficult conditions

Low latency Live Television for OTT platforms

Video services focusing on user experience with reduced bandwidth consumption

An umbrella CDN available for Sub-Saharan Africa…
Other more innovative services will follow:
To optimize encoding via file analysis: per-title encoding with native 4K, 8K, HDR support on the PixVOD reference platform developed by Pixagility.
To easily create and monetize channels and contents on an OTT service (tablet, mobile, computer, box) and new Social TV channels such as Facebook, Youtube or Twitter (from live feeds and VOD): subscription, in-stream advertising, recommendation and on-the-fly integration of new content according to the user's consumption.
To propose the creation of new live experiences in 360°, for concerts, eGaming events, theater plays, available on any mobile device.
About Pixagility: Pixagility, new worldwide Hub for french-speaking and African contents, provides an innovative multi-services digital platform that helps its clients in optimizing the value of their video contents. Pixagility works with TV broadcasting companies, telecom operators, internet operators and any companies which own video contents.