Wednesday November 22nd, 2017
Officially launched on September 27th 2017 by MontBlanc Médias, MB Live TV is the new reference channel for outdoor and mountain lovers.
Created as part of a media group in the Savoie region, comprising Radio Mont-Blanc and the sports marketing agency Sport Premium, the MontBlanc Live project is a 360° media showcasing a TV channel "MB Live TV" already available in High Definition on CanalSat and Astra before arriving on the operator's set-top boxes and Dailymotion, backed by a digital platform "montblanclive.com".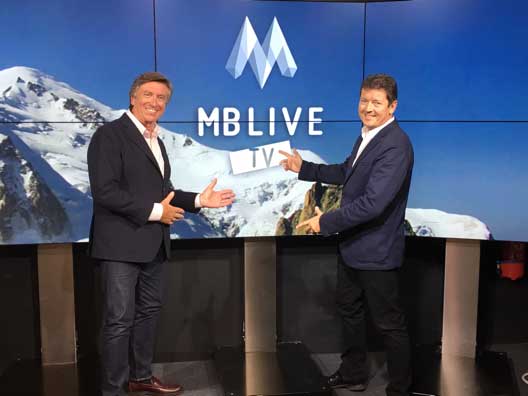 Free of charge, the new media is destined to be widely used, especially on the web and social networks with a "digital" version for all its programmes.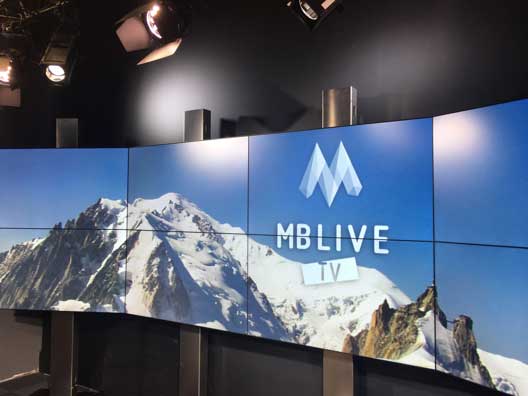 For this ambitious project, Pixagility has set up a technical workflow based on market leading solutions covering Media Asset Management, traffic system and 360° broadcasting and distribution services.
The turnkey solution is fully operated by the Pixagility teams 7/7/365.
MontBlanc Live's editorial teams control the channel's programming from Thiez, in the Arve valley of Haute Savoie, where Bontaz, the group's shareholder, is based.
« Pixagility is very pleased with this new success and is delighted to participate in this ambitious 360° project on a theme that has been close to its heart since its launch in 2009. We hope to help MontBlanc Live carry the colours of "outdoor", Haute Savoie and France through the Global Hub for Francophone content that we are developing with our clients and partners »
Ronan Lunven, President of Pixagility.
« By using Pixagility's services, we have chosen to delegate the complete integration of the distribution chain on all platforms, and to be advised by a team of seasoned professionals who will enable us to adapt to the future challenges of content distribution on new media»
Fabien Baunay , CEO of MontBlanc Médias.
About MB Live TV: the new mountain television channel, available free of charge on CanalSat, Astra, Dailymotion and the French operator's set-top boxes, offers you the best of mountaineering, outdoor, culture and heritage videos…

About Pixagility: Pixagility, new worldwide Hub for french-speaking and African contents, provides an innovative multi-services digital platform that helps its clients in optimizing the value of their video contents. Pixagility works with TV broadcasting companies, telecom operators, internet operators and any companies which own video contents.