Monday March 26th, 2018
Pixagility will be at MIPTV in Cannes from April 9th to 11th.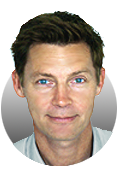 Let's get together to discuss your projects, your contents and the best way to broadcast them.
Let's make an appointment.
* These fields are required.
About Pixagility: Pixagility, new worldwide Hub for french-speaking and African contents, provides an innovative multi-services digital platform that helps its clients in optimizing the value of their video contents. Pixagility works with TV broadcasting companies, telecom operators, internet operators and any companies which own video contents.