Monday November 5th, 2018
Alain Konian Kodjo joined Pixafrica on October 1st, 2018 to take over as CEO in Abidjan.
He replaces Bernard Binagwaho who has made a significant contribution to the development of the company in Ivory Coast and the sub-region for nearly three years. Bernard leaves Pixafrica to pursue new adventures in East Africa, a region he particularly loves.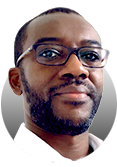 Alain Konian Kodjo, born in Ivory Coast, spent more than 13 years with the 3rd largest French telecom operator Bouygues Télécom, in the B2B/B2C marketing and strategy departments.
Founder of the consulting firm Kairos technologies, he has been working in Africa and particularly in Ivory Coast since 2013 for assignments as varied as telecoms, sports betting, digital and more recently audiovisual (DTT) sectors.
About Pixafrica: Pixafrica is the African subsidiary of Pixagility. Based in Abidjan, Pixafrica works for television channels, telecom operators and Internet players wishing to implement innovative new audiovisual services.