Monday March 5th, 2018
Following its success in 2017, Pixagility is developing a new services offering dedicated to sport's operators and TV channels.
Live Clipping
New Media Sports Journalist
Direct Delivery IPTV
Enhanced Catch-upTV
Catch-upTV Corners' animation
Copyright and program TV Monitoring
TV contribution
Live Event Broadcasting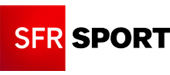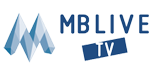 End-to-end processing of the Live and Catch-up workflow guarantees a dedicated quality service:
For Live TV's Catch-upTV management, we guarantee:
The shortest delay between TV broadcasting and the availability on the platforms via our live clipping solutions,
A better quality transcoding format through our High Availability transcoding solutions,
A service enriched with editorial data supplied by expert journalists.
For TV and OTT sports events' live broadcasting, we rely on:
High availability, secure IP connectivity,
A network of international POPs,
An operations and supervision service available 7 days a week, 365 days a year.
For program monitoring, we provide:
Sponsor, competitors and anti-piracy tracking,
Two teleports covering Europe and Africa,
A service available 7 days a week, 365 days a year.
About Pixagility: Pixagility, new worldwide Hub for french-speaking and African contents, provides an innovative multi-services digital platform that helps its clients in optimizing the value of their video contents. Pixagility works with TV broadcasting companies, telecom operators, internet operators and any companies which own video contents.